LeadValets releases its new Patient Acquisition Program for Cosmetic Dentists service will alter patient acquisition forever. Go to http://www.leadvalets.com to book an appointment.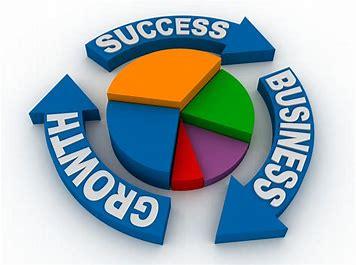 St. Louis, United States - April 16, 2019 /PressCable/ —
Earlier today, LeadValets announced the launch of its new Patient Acquisition Program for Cosmetic Dentists service, set to go live 04/16/2019. For any dentist with the desire to improve their lead generation, this new program is worth paying attention to, as it's set to change the patient acquisition model forever.
Currently, while reviewing the leadgen marketplace for cosmetic dentist, it is became obvious there is a lack of strong understanding of the patient acquisition process for cosmetic dentist, especially on how to holistically succeeding in the patient experience and the securing highly qualified leads as a total package." The new program by LeadValets accelerates the process and enables cosmetic dentists to spend more time focusing on treating their patients. The President at LeadValets, JB Floyd, makes a point of saying "things are going to change when our Patient Acquisition Program for Cosmetic Dentists service launches".
JB Floyd continues… "Where you'll always see our competitors doing the same old thing, our program encompasses all aspects of the total patient and practice experience. Instead of just focusing on driving leads, we look at the whole process. From the first touch point to the last: how the patient perceives the dentist practice with their look and feel, to handling appointments, timing from entering lobby to the chair and checking out. We even look at follow-up and customer excitement level! All of this has to be put in place, then we can focus on driving those leads to our dentist, maximizing the lead handling process will naturally give them an advantage of their competition. We do this because we believe the dentist office can transform itself from a painful experience to a almost painless experience, when it comes to the process of patient handling, and this builds on their lead generation program. As those happy patients go back to the friends, family and coworkers, we can, with a little coaxing, have them become the champions of their dentist. This is going to be a huge benefit to our clients as cosmetic dentist will no longer have concerns over building their practice. Their focus can be on their patients, employees, and enjoying their success."
LeadValets started the program during the Spring of 2017. JB Floyd has always aimed to show the industry there is a better way, helping the practice to become the industry leader and stand out from their competition.
Currently, the closest thing to LeadValets Patient Acquisition Program for Cosmetic Dentists service is standalone basic lead generation package. All to often they have signed up with a "digital marketing agency" and have had disappointing results. Why is this? Simply for two reasons, no one has guided them to be the patient champion, making the experience so comfortable and relaxed that the patient is ecstatic about their time at the dentist! The other is the lack of knowledge to bring the very best lead in the door as possible-shot gunning does not work. The leadgen program needs to be precise and focused in its approach. LeadValets has successfully developed our lead generation program to have significantly improved the patient landing process for cosmetic dentists with a marked improvement in ROI. This alone is guaranteed to make LeadValets Patient Acquisition Program for Cosmetic Dentists service more popular with clients in the Cosmetic Dentist space, quickly.
Once again, the Patient Acquisition Program for Cosmetic Dentists service is set to launch 04/16/2019. To find out more, the place to visit is http://www.leadvalets.com
Contact Info:
Name: JB Floyd
Email: Send Email
Organization: LeadValets
Address: 3002 South Jefferson Avenue, St. Louis, MO 63118, United States
Phone: +1-314-561-7101
Website: http://www.leadvalets.com
Source: PressCable
Release ID: 501479